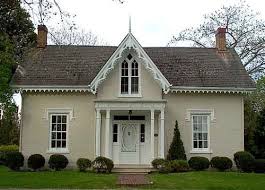 If you have seen evidence of a pest or want help protecting your home against unwanted guests, Tom Dully & Son's will come and inspect your home. On the first visit, we will conduct a thorough inspection of your property You can expect your first inspection to takes about 45 minutes to an hour, for regular visits 20 to 30 minutes. At the end of his inspection, we will outline the problems that we find and recommend a plan tailored to your home.
Tom Dully & Son's will take care of any identified problems and install pest-monitoring tools in critical areas to help keep an eye out for pests. He uses the best tools and scientific solutions available to get to the root of the cause so he can thoroughly and efficiently treat your pest problem. And when he's completed your service, he will fill out a Pest Control Service Ticket that outlines what he did and when he'll need to be back to keep you protected.
Pests don't come just once a year, so why should we? Why not contract Tom Dully & Son's to conduct regular visits and monitor your home and pest activity. Tom Dully & Son's will check for new pests while monitoring the status of previous treatments. We're not happy unless you're 100% satisfied.